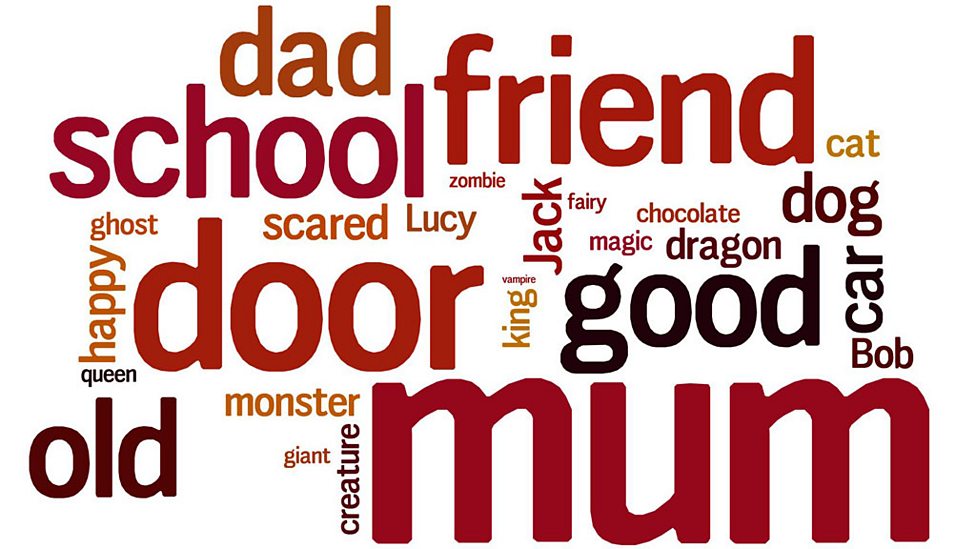 Puce is really enjoying writing stories. Jotters brought back from the UK are a perfect canvas for some really weird and wonderful flights of fancy! French jotters all have the very complex tartan grid effect, intended for measuring the accuracy of cursive script; I find UK jotters less visually cluttered, easier to write on, leaving more room for self-expression.
Talking of encouraging story-writing, this year's
Radio 2 500 Word competition
is launching today - it's only open to UK residents, but Puce and I will be listening in to the Chris Evans show on the
BBC iplayer
as there will be some great tips and ideas for creating stories. Oxford University Press' fascinating analysis from last year's competition is available
here
- word cloud from the BBC website.